Private Investigation
Certified Protection Specialist and Investigation Certification Programs
Committed to life-long learning and education to ensure the best results and greatest success
For information or enrollment:
623-434-1838 or e-mail: Services@APSprotection.com
"The security/investigation industry is one of the largest and fastest growing markets today"
Facts:
Security industry has grown over 150% since 1992
Growth projected to continue through the year 2015
Stable consistent employment field with strong earnings
Security Services will always be needed and the industry will never phase out
Security in one form or an other has been around since the beginning of mankind
Government Agencies, Dignitaries, VIP's, Corporations, Small Business, Celebrities, Entertainers and Private Citizens are all seeking to employ, and realize the need to employ, highly trained and educated professionals to protect their interests and personal safety. When looking to fill positions or select consultants to provide expert advice, they seek solid training, experience and professionalism. The APS Training programs offer the best in experience, training, education and professionalism for beginning or advanced students.
We employ instructors who have extensive years of experience and training in their selected fields to bring the student the most up to date and advanced programs possible.
Whether you're just beginning or already working in a related profession and seeking on-going training to build on your credentials, an APS training program can offer you the education you will need to grow and succeed in today's competitive security fields.
Associated Protective Services (APS)
Originated in 1988 by President Steve Brophy, as a small company serving the protection needs of VIP, Celebrity and Executive clients, in 1996 Mr. Brophy and current V.P Mr. Derrick LeVake, met and joined alliances to develop what is today Associated Protective Services, providing clients and associates both nationally and internationally with quality reliable personnel for all their security, investigation and training needs.
Meeting the Needs of our Clients
In order to meet the new and growing demand for protection agents and investigators and to provide quality, highly trained staff, APS developed the Associated Protective Services Training Institute. Our focus is to provide the necessary and most professional level of training to ensure quality, reputable agents for our clients and for those that wish to go on to independent endeavors including development of their own business or to enhance the professionalism of their current employment or business.
Our Goal
We at APS endeavor to serve our clients and students with the utmost honesty and pride. We want only to provide the most relevant, practical service and training available and to ensure the future success of all who utilize our programs while upholding honor and professionalism in the security and investigation industries.
Private Investigator Certification (150 hrs)
Ethics of Investigations
Agents will be educated in legal and moral ethics as they pertain to the field of private investigation. It is critical that all agents understand their obligations and to what extent they should be willing to go to in order to reach their objective.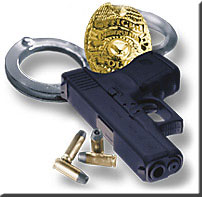 Legal Ramifications
Not completely understanding your parameters and how to operate during an investigation can be costly in terms of monetary losses and criminal negligence. Learn where you stand and how to interpret legal meaning and intent.
Surveillance
| | |
| --- | --- |
| Agents will learn tactics in surveillance and counter surveillance techniques. Operations will encompass the use of both mobile and static situations. Practical exercises will be used in class to strengthen the foundation of learning and allow students to test their skills against professionals in the field. | |
Interviewing and Interrogation
Learn proper, professional methods to conduct an interview and gain pertinent information. Gaining expertise in the art of interviewing is critical to the success of any investigator's career. This is even relevant in pre-screening your clients to avoid misrepresentation on their part and to avoid your involvement in illegal or immoral acts and investigations.
Report Preparation and Care of Evidence
Preparing professional and factual reports is very important. Aside from just basic writing skills an agent must posses skills which enable them to communicate in a clear exact factual manor, the events or circumstances of which they have discovered and or witnessed.
Legal Testimony
Most people do not realize the fact that legal testimony is a very real part of being a private investigator. Unless the student possesses extensive past experience in this area it can be quite a challenge. It is important that the agent be prepared and ready to defend his statements in court. This is where all the work comes together and the success of your case comes down to this moment.
Video/Photography
Students will use and combine several skills in this portion of the class. Calling on their abilities to conduct surveillance, maintain a concealed position, gather evidence and prepare their report form will provide expert quality evidence to the client.
Self Defense/Firearms
Although not a choice, agents are often involved in assaults and attacks on their lives. It is critical that agents be able to protect themselves and to use the appropriate amount of legal force allowed by law to do so.
Career/Business Development for Investigators

Our goal at APS is to assist the student in preparation of attaining employment or beginning their own business. Some of the best in the field have failed because they never understood how to achieve their objectives in business or to market themselves in the field.